VIRTUAL TOURS
See what these Bremerton apartments have to offer. Whether you are a few miles away in Silverdale and are looking for a fresh one-bedroom or are 2,000 miles away and need a spacious two-bedroom, use our interactive tools to see what Bremerton's best apartments feel like at your absolute convenience.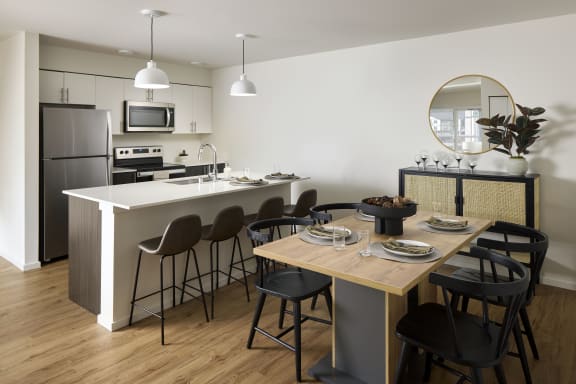 Clubhouse
The community clubhouse has ample space to relax and enjoy your everyday. Are you looking to host an event? The clubhouse is available to residents to reserve for special events or gatherings.
Fitness Center
A well-equipped fitness center with modern routine needs in mind.
Keel
A one-bedroom, one-bath unit with a large kitchen and granite island. See what better one-bedroom living is like at Camber.
Port
Our largest two-bedroom unit, this floorplan offers two bedrooms separated by ample living and dining space.
Hull
A two-bedroom, one-bath floorplan that is perfect for your work-from-home setup.
Beam
The best option for anyone needing space requirements and room flexibility. These three-bedroom two baths offer island-equipped kitchens and living spaces.
Virtual tours are representative of one unit, with one style of finishing at the time of scanning. Individual units may have different finishing's or have minor variations in component and layout locations.